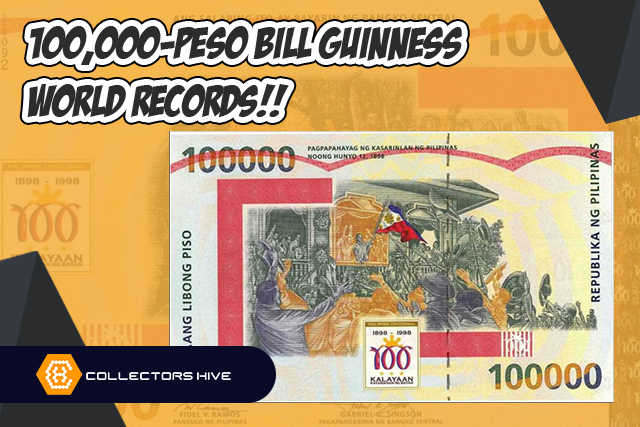 According to the Guinness Book of World Records, the commemorative 100,000-Peso bill issued by the Bangko Sentral ng Pilipinas in 1998 is the biggest banknote in the world. A legal-sized bond paper's worth of paper is used to print the banknote. It measures 356 mm in width and 216 mm in height. German engineers created it.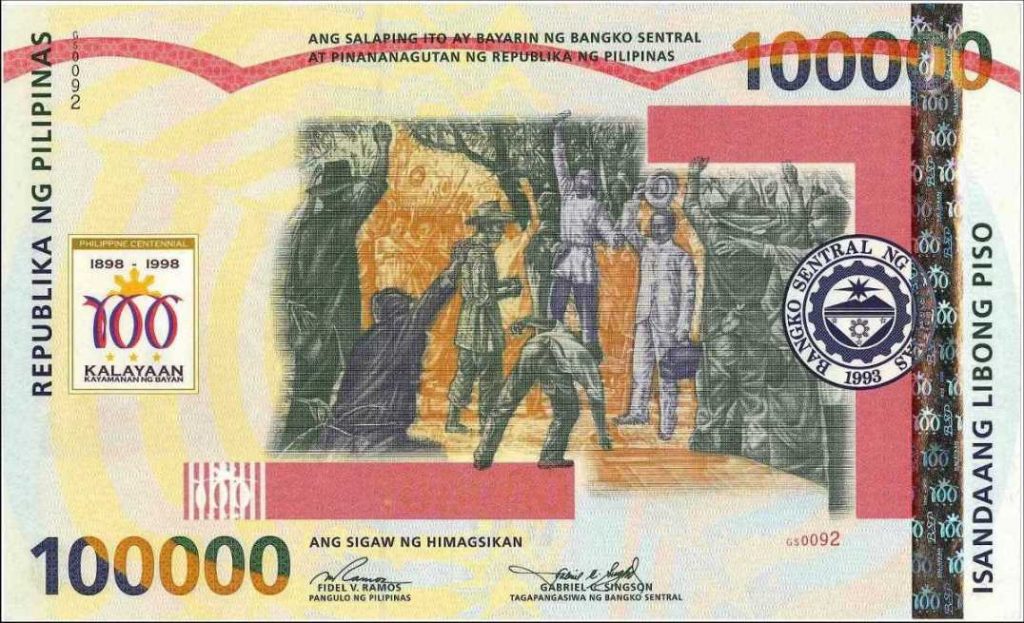 Front: Cry of Pugadlawin, Philippine Centennial Commission Logo, BSP Logo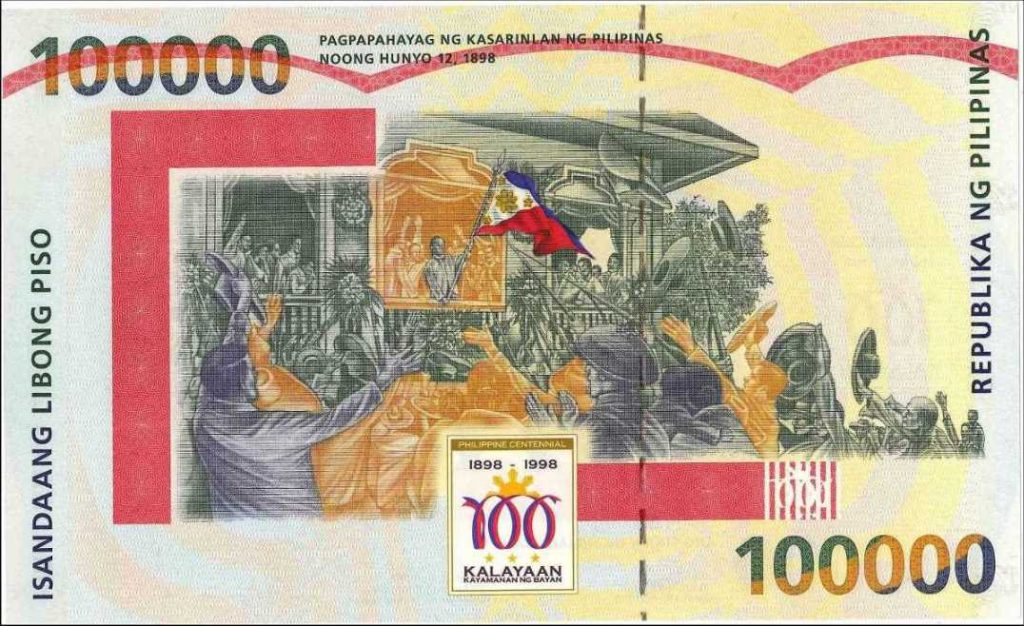 Back: Declaration of Independence
One Hundred Thousand Philippine Pesos ($100,000) Guinness World Record Biggest Money Tender P100,000 is genuine! This bill is so uncommon that it has become a collectible and fetches even higher prices. This is currently selling on eBay for more than P800,000. How much would you be willing to spend on this P100,000 bill? What would you do if you received a payment in the amount of $100,000.00?
Source:
https://www.wheninmanila.com/our-commemorative-100000-peso-bill-is-worlds-largest-banknote/
https://www.facebook.com/reel/689464733075167